1) Take 12 tasty Kinder Buenos.
2) Remove All non-tasty packaging.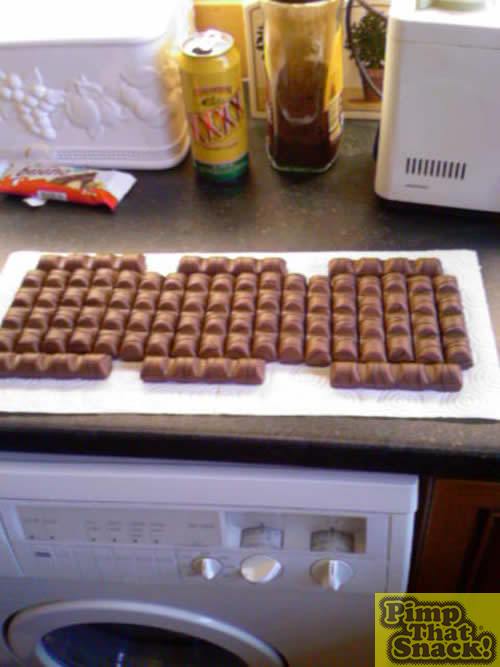 3) Take 1 savage blender.
4) Add Bueno, cube by cube, to blender whilst savouring sweet, sweet hazelnut aroma.
5) Start on low speed before mullering to a poo-like consistency on high speed. Adding milk by judgement to loosen up the consistency.
6) DO NOT WHISK!! It will mess everything up!
7) Add to pan.
8) Stir over heat until congealed.
9) Prepare shallow tray with foil.
10) Add Kellogs Corn Flakes to shallow tray.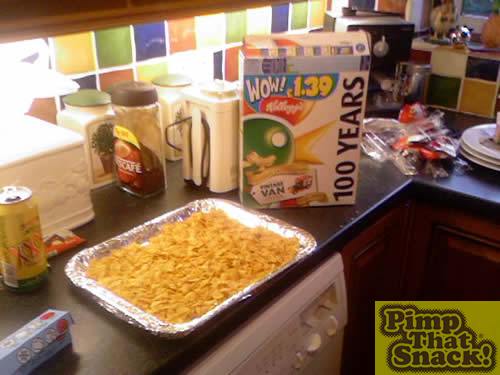 11) Fold over Kellogs Corn Flakes.
12) Refrigerate while watching the full DVD of Liverpool v AC Milan.
13) Tate and destroy – ( Best Served with a fresh Carling).
After a promising, aromatic start, this experiment proved to be a shambles. The final product lacked any kind of taste – enjoyment factor. It turned the Corn Flakes very moist, and the Bueno was just like a soft gel. In conclusion, this senseless murder of Bueno should never have occurred. Vive La Bueno!
The cost of this was about £7.
This DOES contain NUTS!!
Comments