We had a great gigle making the giant cookie. and the best thing was that it really did taste so yummy.
Sainsbury's Sunflower Spread 1kg £1.09
Tate & Lyle Caster Sugar 1kg £0.75
Sainsbury's Medium Free Range Eggs x6 £0.95
Supercook Vanilla Flavouring 38ml £0.32
Sainsbury flour £0.46
Sainsbury's Scottish Porridge Oats 1kg £0.57
Supercook Chocolate Chips, Plain 100 £0.55
Estimated cost = £4.69
The making of the giant oatmeal and chocolate chip cookie.
Add the margarine and sugar together into a mixing bowl and mix together,
Mixi in the beaten egg and vanille flavouring
Now fold in the flour
Mix in the oats and chocolate chips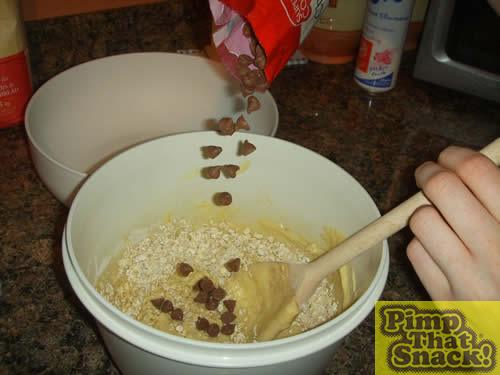 Now put mixture onto a circle baking tray with very greasy grease proof paper.
Put in the oven for 30mins until golden brown
Now eat and enjoy, best eaten worm, mmm yummy
Comments