Is it a bird, is it a plane NOOOOOOOO it's a giant Flying saucer.
To make this E.T.E.C – Extra Terrestrial Edible Creation
Equipment-
4 bowls for shaping paper
Kitchen roll
Pastry Brush
Ingredients –
– Edible paper sheets – 75p per pack
– Sherbet – 35p per pack
Directions –
1. Place paper onto a sheet of kitchen roll as this stops your edible paper sticking to EVERYTHING
2. Brush along edges of paper with a DAMP brush, too wet and you end up with a sticky mess.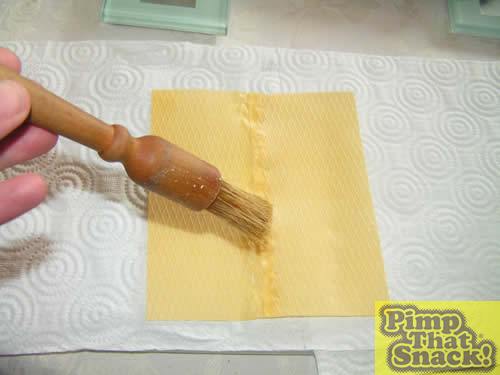 3. Once you have stuck sheets together leave to dry.
4. Once dry sandwich the edible sheets between two sheets of kitchen roll and gently and slowly press between two bowls to create your saucer shape.
5. Place heavy object on the bowls and leave for around 30 mins.
6. Then remove the kitchen roll and place the edible paper back between the bowls and trim the edges.
7. Remove from bowl and cut slits around the edge.
8. Put the sherbet into on half of you saucer
9. Then cut the edges for your saucer
10. Brush the edges with a damp brush and stick the two halves together
11. Then brush the edge pieces and stick them to the saucer
12. Now leave to dry and Your E.T.E.C is sorted.
A good tip is if you do use too much water and make holes in your saucer just wrap a piece of paper to size and mend the hole but always leave it to dry as if it gets stuck to your hands you will make the holes bigger and get cross and end up throw the sodding thing back into space
Comments